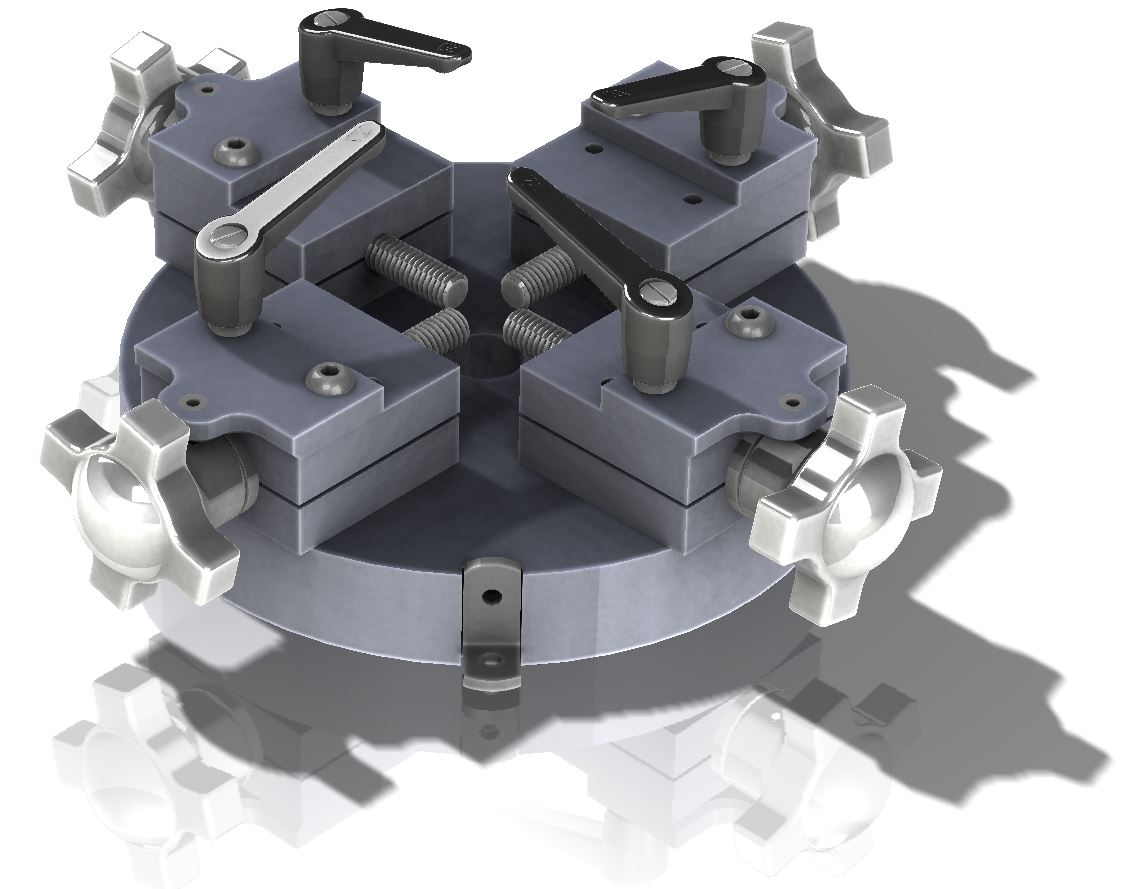 I worked as the mechanical engineering intern at Carr Lane Manufacturing Co. from June to August, 2017.
I used SolidWorks every day while working at Carr Lane, gaining significant experience designing 3D models and drawings for industry.
The most significant project I worked on was a work holding plate. My design was used to manufacture the plates which are currently being used on the manufacturing floor. The previous system only accommodated the production of one size product. I expanded upon this allowing the machine to manufacture twenty-four different product sizes.
I designed the work holding system so that it is self contained on a plate. There are 24 plates that the machinist switches out to manufacture the 24 sizes of product.
Trade Show Displays
Several product displays were designed to showcase Carr Lane's products. They were designed to be made with acrylic tops and laser etched anodized aluminum bottoms for easy identification of the products. 200+ displays where made from my designs.